Festival Art Competition 2022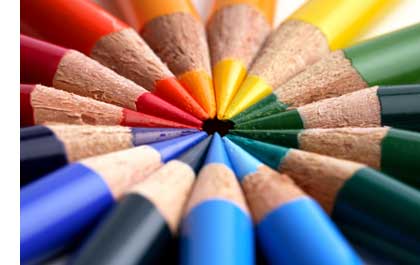 This exciting competition invites established, emerging and brand new artists to submit a piece of work digitally.  You can work in any medium - watercolour, oils paint, pastels, charcoal, pencil, felt tip, collage, etc. Either scan or photograph your work for this online competition.
There will be 3 categories
Children: 5 - 11 years
Young people: 12 - 18 years
Adults 19+
Prizes
There will be a small prize for the best entry in each category. You can see last years winners here »
Terms and Conditions for Submissions for The Stone Art Competition
Entry Fee - FREE TO ALL but any donations to the Festival, via our Just Giving page, will be very welcome.
The artist must live, or belong to an organisation based, no more than 4 miles (6.4 km) from Stone Library - that would include Barlaston (including the Wedgwood estate), Oulton, Moddershall, Hilderstone, Sandon, Yarlet, Whitgreave, Norton Bridge, Yarnfield, Swynnerton and Tittensor.
A maximum of two artworks can be submitted.
Artwork will be displayed on the Stone Festival website.
The winners agree to the publication of their name on the website.
The prizes are non-transferable and there is no alternative to the prize offered.


All artwork to be submitted digitally must be arrive by 22 May 2022, artwork will not be accepted after this date.

Email a scan or photo of your work to: sfac@ccet.co.uk
Please remember to add your name, an appropriate post code and the category you are entering (children: 5 - 11 years, young people: 12 - 18 years or adults 19+)
Judging Panel
This consists of three established artists:  
Gordon Clegg (https://www.gordonclegg.com/)
For 30 years Gordon spent every evening drawing with pen and inks to create a series of works that he exhibited in his first one man exhibition at the prestigious Astley-Cheetham art gallery in Stalybridge. That was quickly followed by successful exhibitions at the People's Gallery and in 2013, at The Museum, in Uppermill. In 2014 he had an exhibition at the Gallery Oldham which he had great success, Gordon was born locally in October 1947 in Stalybridge and has lived there ever since.


Alison Greyer (https://printsandpress.co.uk/)
I am a textile designer and printmaker, based in Manchester UK. My work is influenced by the style of the midcentury modern era, which I love. I use bold, bright colours, clean lines and simple, graphic shapes, to create textiles and homewares which are designed to be noticed! I have developed a range of cushions, coasters, placemats and lampshades, all featuring my original designs. I am also a printmaker with a love of collagraph and lino printing. In 2018 and 2019 I was selected by Uppercase magazine to be included in both their 'Printmaker' encyclopedia and their 3rd Surface Pattern Design guide, which was a huge honour.


Anita Draper (http://www.anitadraper.org.uk)
I live in Stockport, Greater Manchester. I love experimenting with colour and texture - hopefully my work shows my many and varied approaches. Art, in its widest sense, has become increasingly important to me. Pictures evoke moods and feelings that promote discussion and enrich our lives. I love to work with a wide range of colour and texture applied through a range of mixed media including encaustic wax. Watercolour and acrylic paints, as well as book folding art, have all featured in my work. I am currently a volunteer artist at Arc.
---